Reviews
Electric Twilight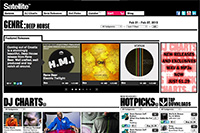 Electric Twilight - Featured release on www.satelliteedm.com
Coming out of Croatia is a stunningly beautiful, Deep House release from Rene Beer. Well crafted, well produced and top notch all around.
Techno balet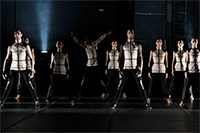 Raveologija - Techno balet na kazališnim daskama
Medijski dobro popraćena plesna predstava "Shut up and Dance", autorski projekt Ronalda Savkovića, po svim segmentima odskače od standardnog programa riječkog kazališta.
Leaving memories

This is why we dance - Leaving memories
Upping the pace a little next with this deep tech-house offering from rising Croatian producer Rene Beer, brought to you by the UK's Zipped Records.
Bedroom Drama / The Stone (Rene Beer Remix)

Track it down- Bedroom Drama / The Stone (Rene Beer Remix)
A44M is excited to present the debut single from the hotly tipped production outfit Bedroom Drama. Little is known about this collective, other than they are all accomplished producers in their own right.
Elektronska glazba u Riječkoj baletnoj predstavi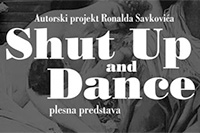 Klubska Scena - Shut Up and Dance
"Shut up and dance" prva je hrvatska baletna predstava utemeljna na elektronskoj glazbi i plesnoj eksploziji energije. Potpuno drugačija od svih ostalih baletnih predstava ova je namijenjena upravo mladoj publici.
My Bass Is Your Bass

ResidentAdvisor - Rene Beer - My Bass Is Your Bass
"A bit out-and-out techno for me, but good for the style" This Is Why We Dance
"Nice package, Claytonsane mix for me thanks " Gemma Furbank
"love em thanks very much guys" Jayson Smythe